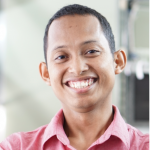 Ahmad Faizal, Dr.
Secondary Metabolites
Ahmad Faizal is interested in the field of plant secondary metabolite and metabolic engineering. He developes strategies to modulate a triterpene saponin (a class of secondary metabolite) production from medicinal plants. These are including the classic tissue culture techniques, polyploidization, genetic engineering of uncommon plant species using Agrobacterium-mediated transformation, flow cytometry, and metabolic engineering.
Dr. Ahmad Faizal
Lab Micropropagation and Transformation
School of Life Sciences and Technology - Institut Teknologi Bandung
Labtech. Building XI
Ganesa 10, 40132 Bandung. Indonesia
afaizal@sith.itb.ac.id
PhD Students
Rinda Kirana
Interaction between Bactrocera-chili peppers
Fruit fly is one of the major pests of commercial fruits in Indonesia. Potentially, this pest causes estimated losses up to 100%. Despite many reports describing fruit fly species, only few studies has been done to elucidate their association with chili peppers.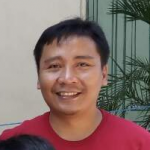 Heri Andrianto
Electrical Engineering
Heri is working in Information Technology Research Group and currently developing a reliable chlorophyll meter tool to monitor nutrient deficiency in plants.
Master Students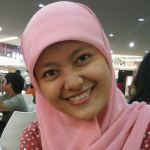 Visi Tinta Manik
-Biotechnology-
Visi is working on establishment of hairy root lines and analysis of secondary metabolite production in the medicinal plant Talinum paniculatum (Javanese ginseng)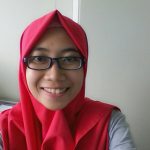 Ika Qurrotul Afifah
Biotechnology
Ika Qurrotul Afifah obtained her bachelor in 2014 at the University of Airlangga where she investigated carbohydrate binding module (CBM) beta-xylosidase from thermophilic bacteria. Presently, she works to characterize beta-amyrin synthase activity in saponin biosynthetic pathway in Javanese ginseng.
Alda Widya Prihartini Azar
Biology
Alda is working on induction of artificial gaharu induction in Gyrinops
Undergraduate Students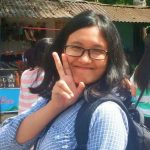 Aggy Agatha
Biology
Aggy is developing Agrobacterium tumefaciens-mediated transformation on Javanese ginseng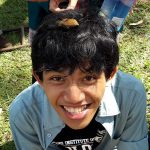 Mohamad Yusuf Fahreza
Biology
Yusuf has just started a project on in vitro culture of bryophytes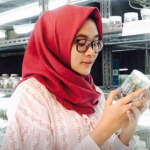 Anggita Veningtia Sari
Bioengineering
Saponin production from adventitious root of javanese ginseng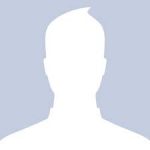 Putu Eka Satya Yuda
Bioengineering
Saponin production from javanese ginseng adventitious root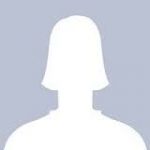 Cintya Nursyifa Juwita Sari
Bioengineering
Characterization of starch from duckweed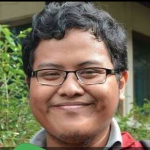 Anca Awal Sembada
Bioengineering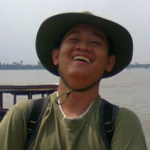 Panji Satria Nugraha
Bioengineering
Production of protein from duckweed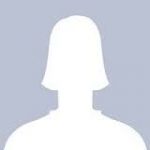 Nadia Puji Utami
Biology
Callus culture of Aquilaria malaccensis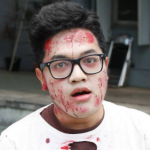 Galih Ganiyasa Susanto
Biology
Induction of artificial agarwood
2018
2017
2016
2015
2013
2012
2011
| No | Course Code | Course | Credit Unit |
| --- | --- | --- | --- |
| 1 | BE-2201 | Plant Biology (Laboratory) | 1 |
| 2 | BI-2204 | Project in Plant Science | 2 |
| 4 | BA-2101 | Plant Physiology and Development | 4 |
| 5 | BI-4097 | Final Project 1 | 0.5 |